Order Flowers now for guaranteed delivery before John's visitation.
John P. Mensch
John Phillip Mensch, age 81, of 2502 Old Berwick Road, Bloomsburg (Espy) died at Geisinger Medical Center, Danville early Friday morning, October 21, 2022.
Born in Catawissa on May 8, 1941, he was a son of the late Matthew C., Sr. and Jeanne (Royer) Mensch. A 1959 graduate of Catawissa High School, he went on to graduate from the former Bloomsburg State Teachers College in 1965.
John was employed as an elementary teacher for 35 years, last teaching at the former Mahoning Cooper Elementary School of the Danville School District, retiring in 2001. He was blessed to have taught 1500 wonderful children. Following retirement, he traveled to many extraordinary destinations.
He was a member of St. John Lutheran Church, Espy, since 1962.
John was married to the former Nancy Ann Funk on October 7, 1962 and they celebrated 55 years of marriage before her death on December 17, 2017. He was also preceded in death a brother, Matthew C. Mensch, Jr. and a sister Rosemary Knorr.
Surviving are two sons: Jonathan V. Mensch and his wife Melinda, Rehoboth Beach, Del. and Matthew C. Mensch of Bloomsburg; a granddaughter Margo Mensch and a grandson Mason Mensch.
Graveside services will be held on Monday at 3 p. m. in Elan Memorial Park Cemetery, 5595 Old Berwick Road, Bloomsburg (Lime Ridge) with his pastor, Rev. Gordon E. Smith, officiating.
Arrangements have been entrusted to the care of the Dean W. Kriner, Inc., Funeral Home & Cremation Service, 325 Market Street, Bloomsburg.
To plant memorial trees or send flowers to the family in memory of John Mensch, please visit our flower store.
---
Guestbook
Dear Family and Friends of John Mensch,
I just heard the news today of his passing and truly saddens me. I had the absolute privilege of being mentored by "Mr. Mensch". He was my cooperative teacher in 1992. He was a fantastic role model and teaching was his true calling. He had such passion for working with children and helping them learn the best way possible. Teachers of his caliber are very rare and his students were very blessed to be taught by him. He was beyond supportive in school and out for years after my teaching experience ended. I believe he campaigned for me to be hired behind the scenes for my first teaching job. Unfortunately, we lost touch as life moved on and I regret not reaching out to thank him for everything. I think of him often and am grateful that he helped shape my life. I am the teacher I am today because of his guidance and support. I am sure the love and effort he put into everyone who crossed his path was just a fraction of what he put into his family. I hope the fact that he was truly loved and lived a full life brings comfort at this difficult time.
Thinking of you all,
Susan Scheetz (Komraus)
Susan Scheetz Oct 29 2022 4:24 PM
Dear Family and Friends of John Mensch, my sympathy to all of you. I had the wonderful privilege of teaching with him at Mahoning Cooper Elementary school. John was first of all a gentleman and certainly a great teacher. Sincerely,
Margot Zoppetti
Margot Zoppetti Oct 25 2022 3:01 PM
Jonathan and family: So sorry for your loss Thoughts and prayers for the entire family...
Dave and B.J. Davidson Oct 24 2022 11:49 AM
A candle was lit in memory of John Mensch
Pam Lynn Oct 23 2022 1:38 PM
A candle was lit in memory of John Mensch
Lynn Rinehart Oct 22 2022 3:12 PM
A photo was added for John P. Mensch
Abbey Mensch Oct 21 2022 8:24 PM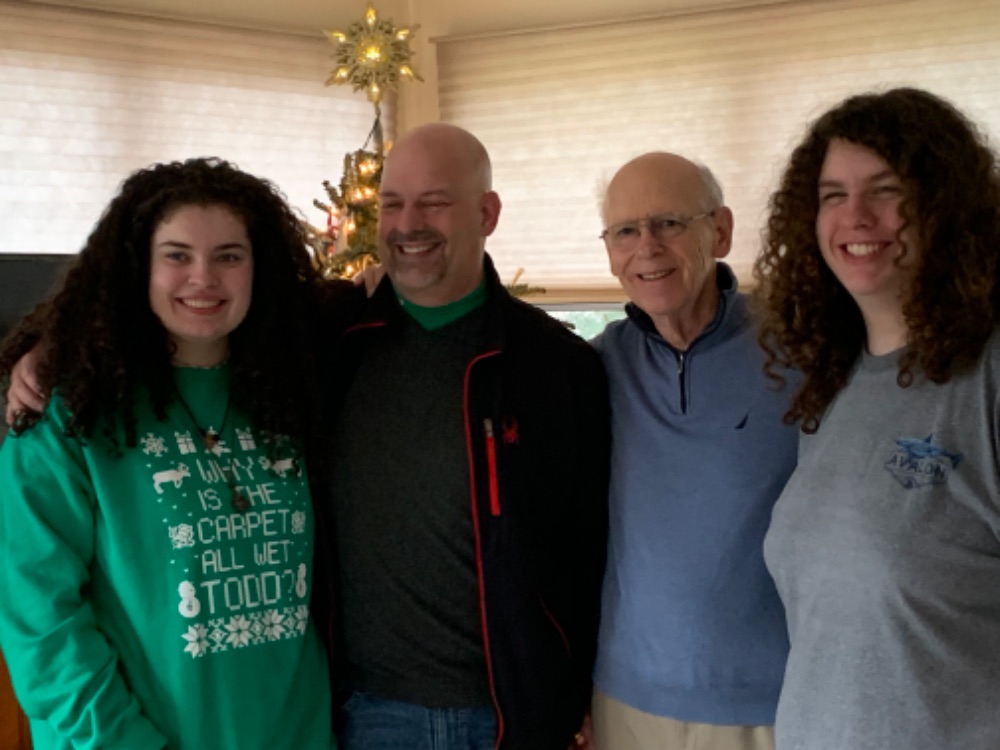 A candle was lit in memory of John Mensch
Holly G Winders Oct 21 2022 4:57 PM